Inside of your journey here you will discover how to win in both your ASVAB test and your military career. Most of your fellow recruits won't get this major boost…
A Mindset and pathway that allows you to DOMINATE all personal, civilian, and military challenges.
There is only one way to win – You must become growth mindset oriented and master of your skills…
The alternative is you fail the ASVAB, or barely pass and just take whatever low level job they give you.
So you are in the right place if you want to WIN – This will NOT be easy but you're not here to play small and have it easy…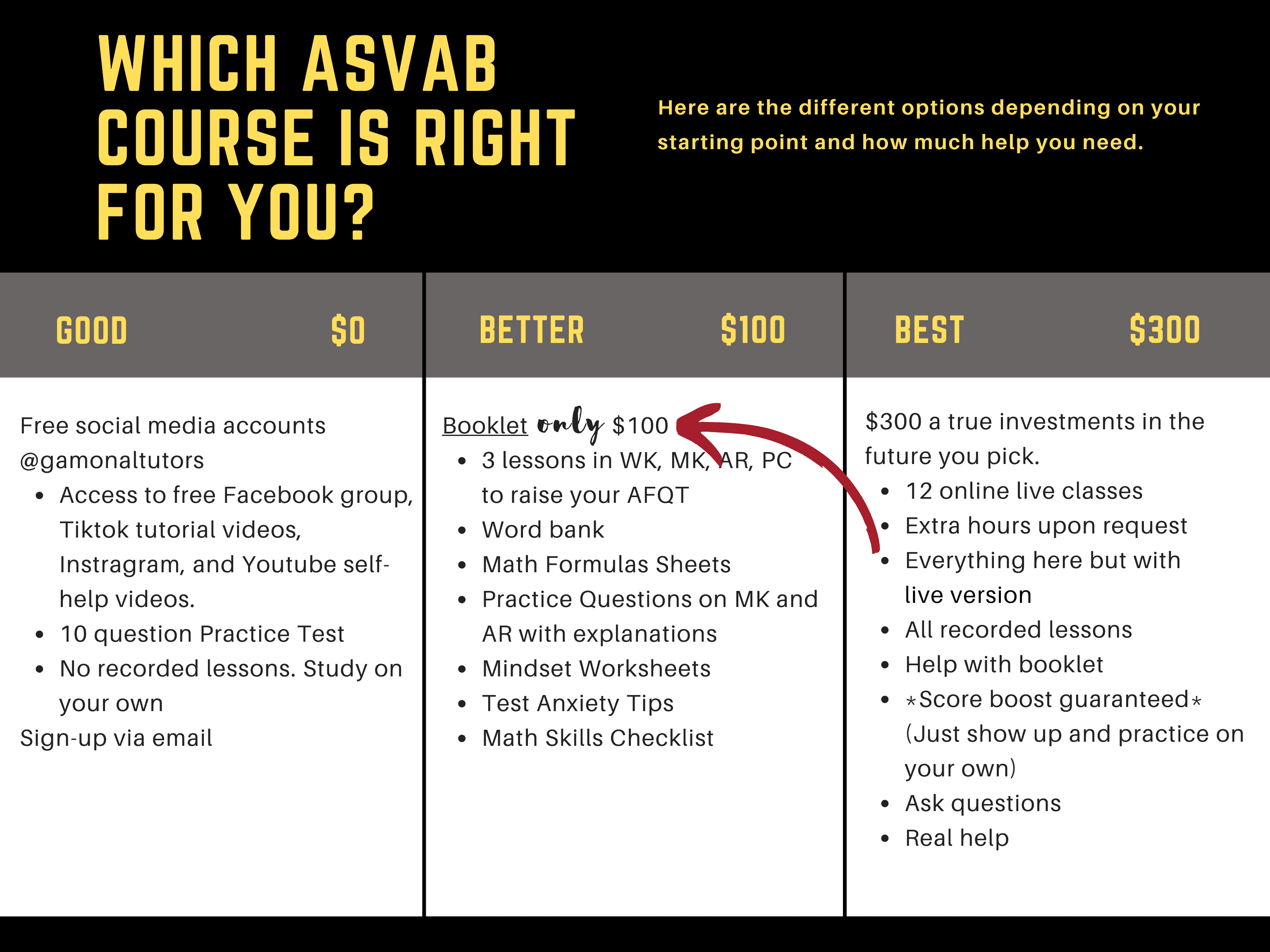 But remember If you fail with mission 1 in the Practice phase the rest will also Fail.
————–
Access to our Support Team:
Message us here
FB.com/gamonaltutors