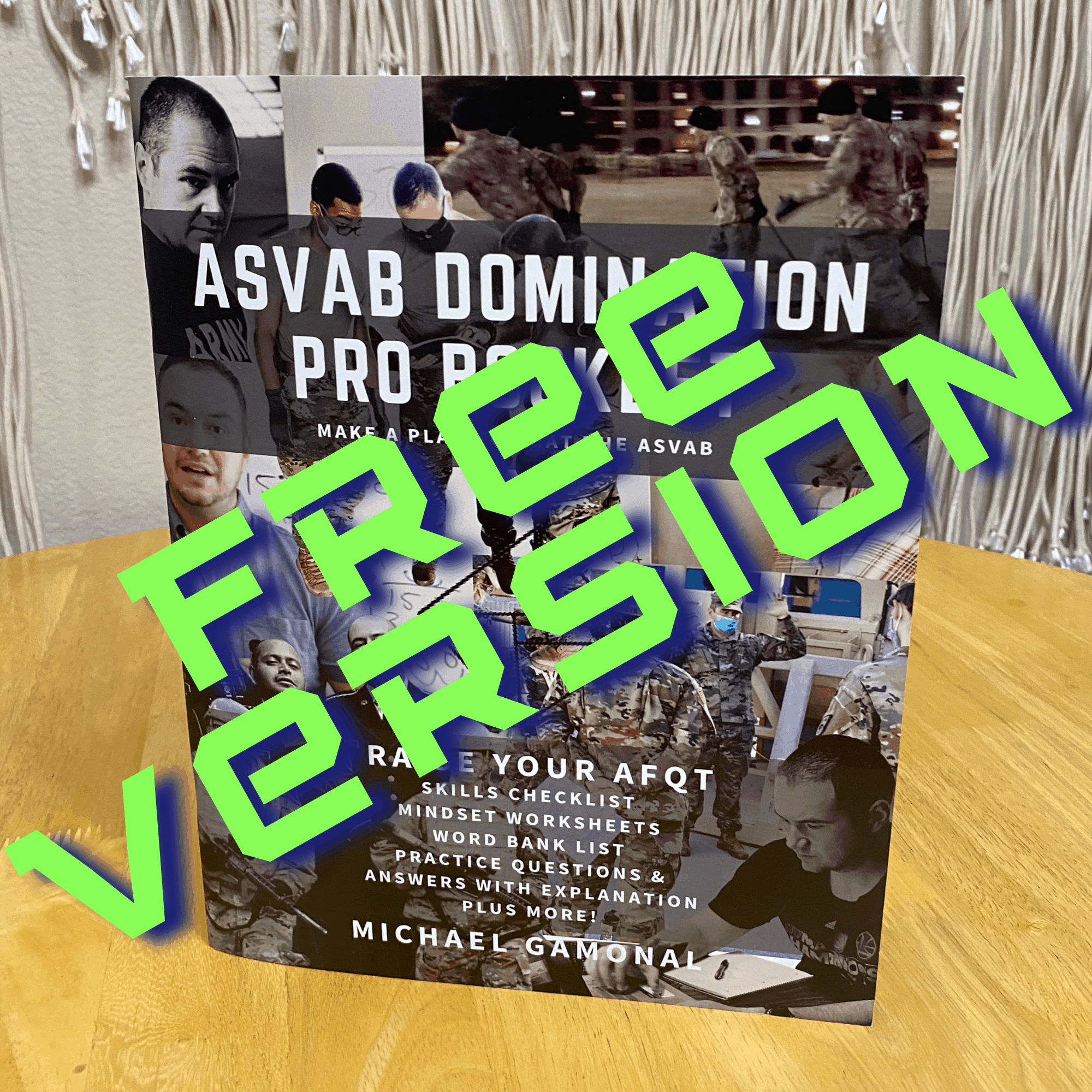 Free + Short ASVAB Practice Test on the Go.
Just 10 questions Click to Begin
Below is the answer key (no peeking)

Below are some Extra Free Practice ASVAB Tests:
https://play.google.com/store/apps/details?id=com.abc.asvabtest&hl=en_US&gl=US
https://www.mometrix.com/academy/asvab-practice-test/…
https://www.asvabpracticetests.com/
https://uniontestprep.com/asvab
https://www.asvabtestbank.com/
https://freerice.com/categories/english-vocabulary
https://www.march2success.com/
https://certdemy.com/asvab-practice-questions-answers/
https://www.todaysmilitary.com/joining-eligibility/asvab-test/asvab-sample-questions
Free Resources
If you don't need math help from me here are some major resources that have helped me learn/teach.
America Reads/Counts Program
LearningExpressHub  (Text me for help logging into this one!)
Patrick JMT –YouTube
Mathnasium Las Vegas
Your Teacher before/after school
Office Hours
Your local Library
Be sure you're getting the most out of everything available to you. The world opens up for people who utilize as many of the resources as possible.