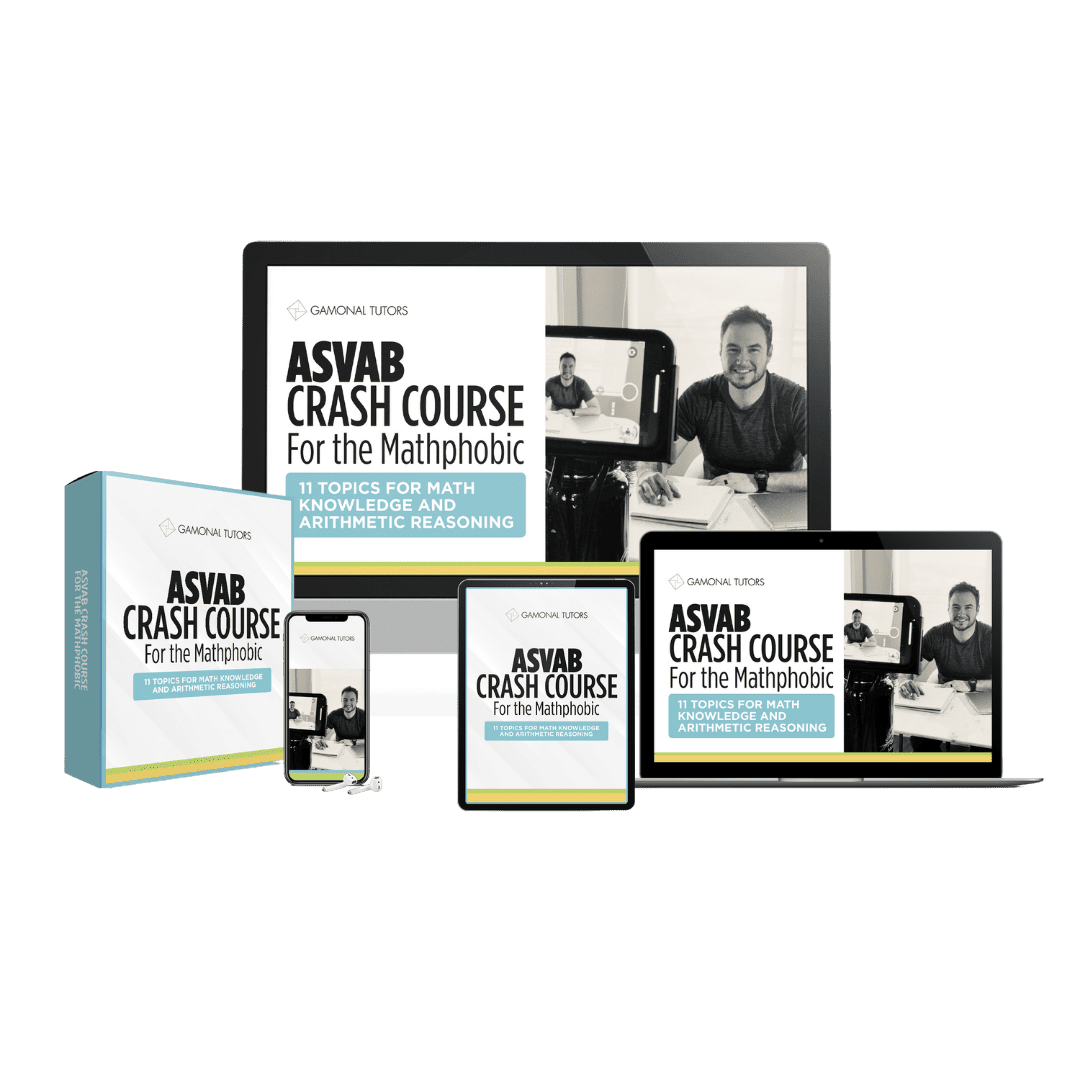 Look, MK and AR are very closely related. If you're struggling with one, you're likely struggling with the other. And, truthfully, you need to work on both. The good news, is that working on one will help you with the other. So no effort will be wasted! This course comes with 57 heavy duty math questions. If you can handle all of these questions without any trouble I'm confident your math score will be high.
Further more this ASVAB course comes with bonuses! Get the ASVAB Domination PRO booklet PDF that is now officially sold out upon completion of your course.
Each section has 3-5 questions with explainer videos on how best to solve. This course will ensure that you're ready for almost anything the ASVAB can throw at you.
"This Math Test is broken down so you can see some of the toughest questions the ASVAB will throw at you. Then watch the video tutorials on how to arrive at the solutions."

It also comes with the ASVAB Domination Booklet (PDF)!

Mickey Gamonal (scored 97)
What Others Have Said
Great ASVAB Course
By: Mickey Gamonal
This test Covers a wide variety of Math Topics. If you can master this test you'll crush the math portion of the ASVAB!
---