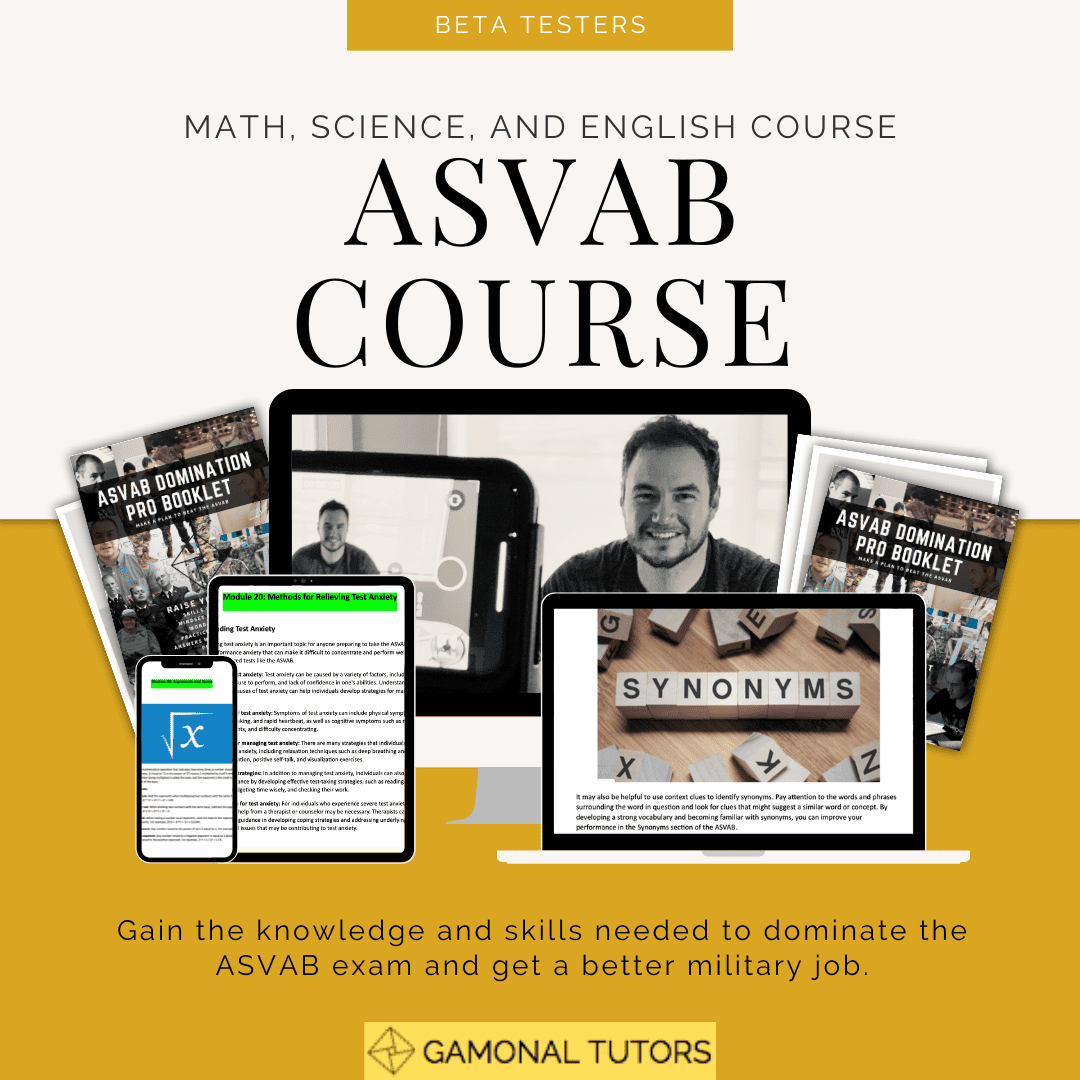 Welcome to our comprehensive month-long ASVAB course, designed to help you dominate the Math, English, and Science sections of the exam. Whether you're taking the ASVAB for the first time or looking to improve your scores, our course is tailored to meet your needs and help you succeed.
Over the course of the next month, you will receive in-depth instruction and targeted practice in the areas of Math, English, and Science, from our experienced and knowledgeable tutors.
Our goal is to equip you with the skills and knowledge needed to excel on the ASVAB and achieve your career goals.
Also covering mindset items like accountability and confidence. It's built to give you all the technical knowledge you need to dominate your next test but it's on you to take the first step.
So, if you're ready to commit to your success, enroll in our ASVAB course today and start your journey towards achieving your dreams!
"Your GT score determines much more than just an enlistment bonus. It determines your career, it's worth some serious preparation."

Mickey Gamonal
What Others Have Said
---